This picture shows the inlay being glued
This is the fingerboard being glued. Lots of clamps but I guess it wasn't enough! It eventually unglued.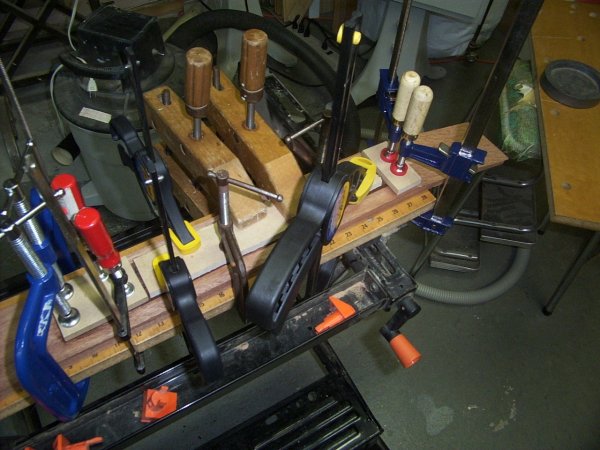 That's the resulting neck after routing.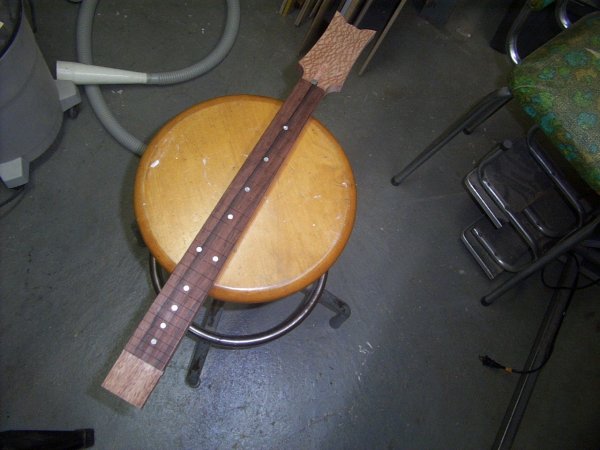 The fingerboard was radiused using a sanding block from Stewart Macdonald. I used a jig to keep the radius at the very center of the fingerboard.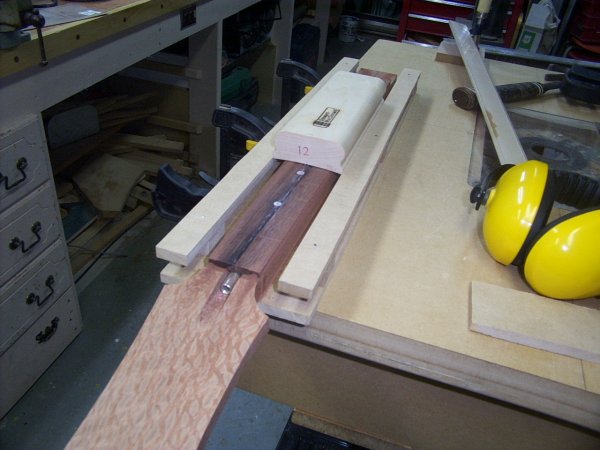 This is the resulting radius.